Iron Pyrite Gye Nyame Bracelet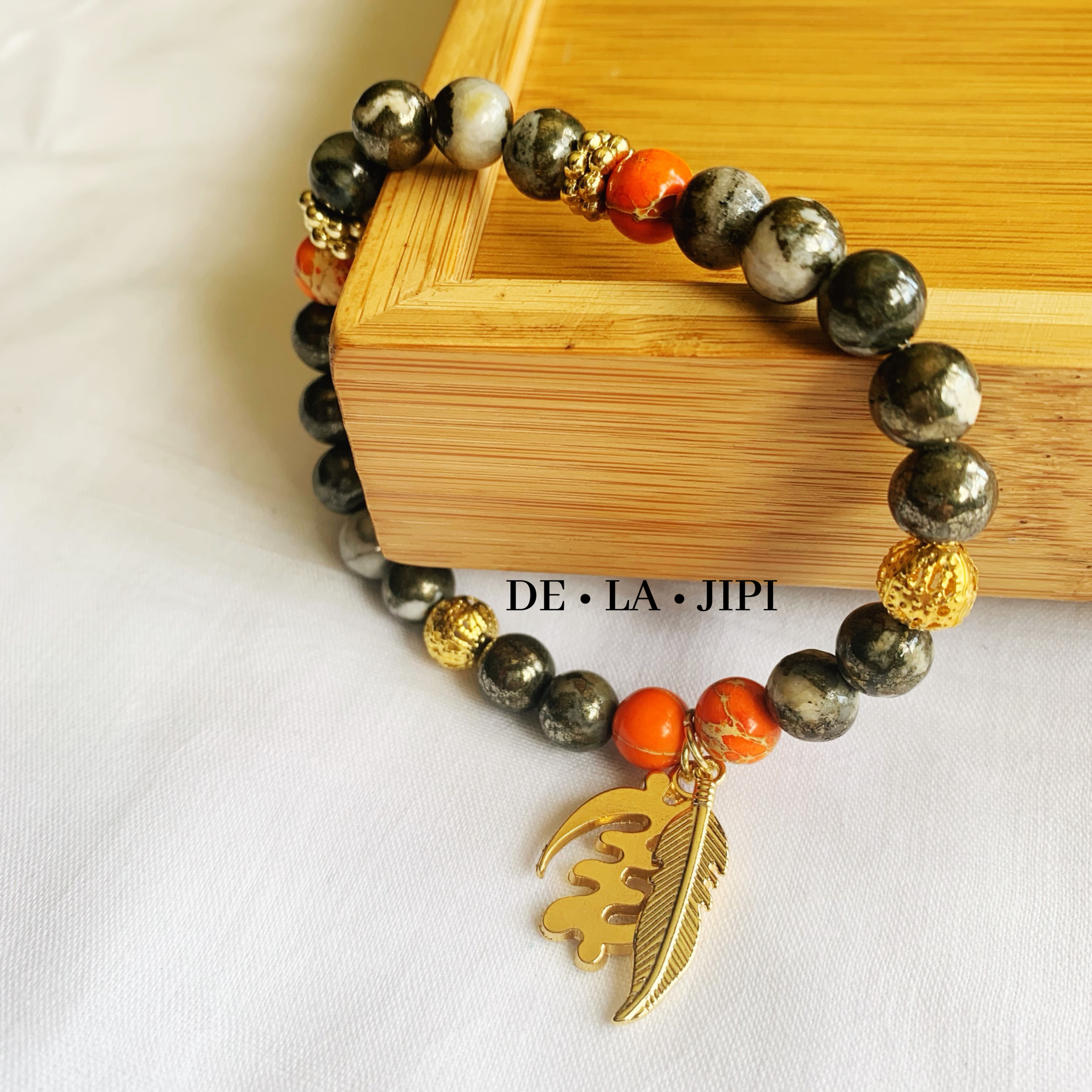 Iron Pyrite Gye Nyame Bracelet
Size - Medium (Fits most comfortably)
Made with Iron Pyrite and Sea Sediment Jasper. Accented with 14k gold filled feather charm and gold plated Gye Nyame charm.
Affirmation: I am grounded in my connection to divine power.
Read on to find out more about the gems and pendants used.
Gye Nyame is an Adinkra symbol of the Akan people that represent the supremacy of God. The feather is symbolic of freedom, transcendence and spiritual evolution to a higher realm. In a variety of cultures, religions etc. the feather symbolizes celestial wisdom (Native American), sky gods (Egypt) and more.
Sea Sediment Jasper is a gemstone of stability and is recognized as a supreme nurturer. It helps to ease emotional stress and is said to be a powerful protection stone. The various color variations represent different things. The blue & green varieties of Sea Sediment Jasper are wonderful stones for helping one find inner peace, clarity, love and compassion, helping with the alignment of the physical and "Light" bodies and is an excellent stone for emotional healing. The pink and purple varieties are said to help you connect to the higher heart and the collective conciousness of the higher realms.
Connected to the Solar Plexus and Root chakras, Iron Pyrite (often called Fools Gold) is great for manifesting our strongest desires. This stone is great for helping to boost our self worth. It also helps us to take action when and where needed while keeping us grounded and level headed.