Dalmatian Stone Bracelet Set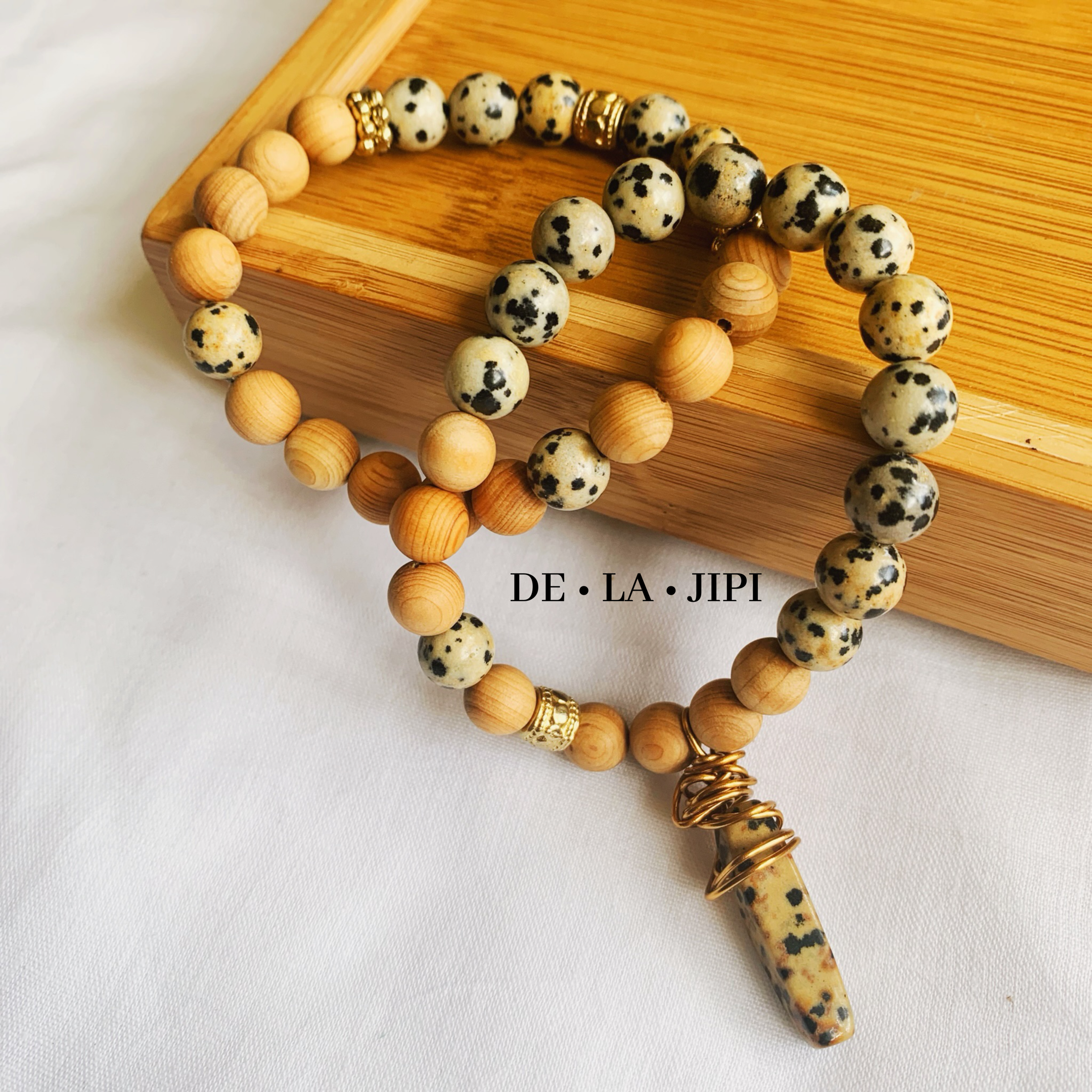 Dalmatian Stone Bracelet Set
Size - Medium
Made with Dalmatian Stone and Mala beads. Accented with a wire wrapped Dalmatian drop pendant.
Mala beads are used in meditation practices. It is used to help its owner count mantras and they also act as a tactile guide as you sit in silence.
The black spots within the Dalmatian Stone are Black Tourmaline, which gives this stone the energy of spiritual grounding and psychic protection. Dalmatian Stone also helps helps us move forward in life, discovering our true purpose. It brings a sense of playfulness and joy into our lives. The determination within Dalmatian Stone encourages one to carefully think over plans for any project, reflecting on every phase of development, and then to translate the ideas into actuality with enthusiasm and vigor. It is an excellent talisman for the early stages of setting up a business or solo venture.