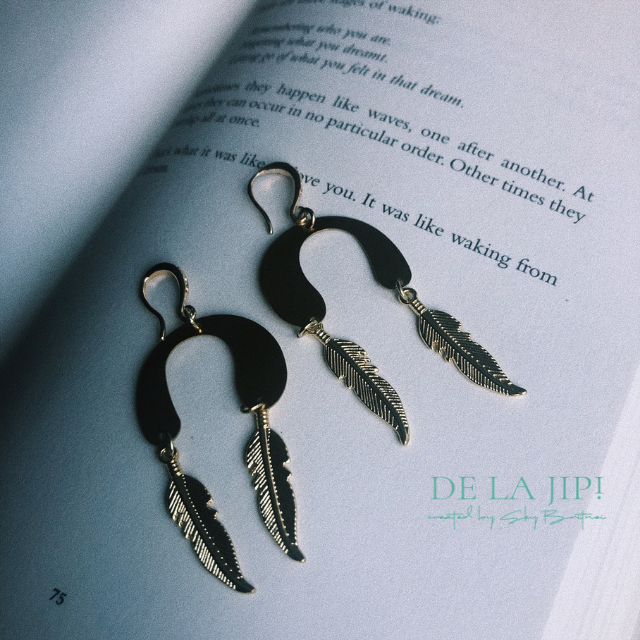 Brass Feathered Earrings
This beautiful earring set is made using raw brass, gold filled feathers and gold filled hooks.
Have sensitive skin?
Looking to enhance your style?
Ready to tap into your divine energy?
Keep reading to find out more about why we use feather charms!
The feather is symbolic of freedom, transcendence and spiritual evolution to a higher realm. In a variety of cultures, religions etc. the feather symbolizes celestial wisdom (Native American), sky gods (Egypt) and so much more.