African Opal Buddha Bracelet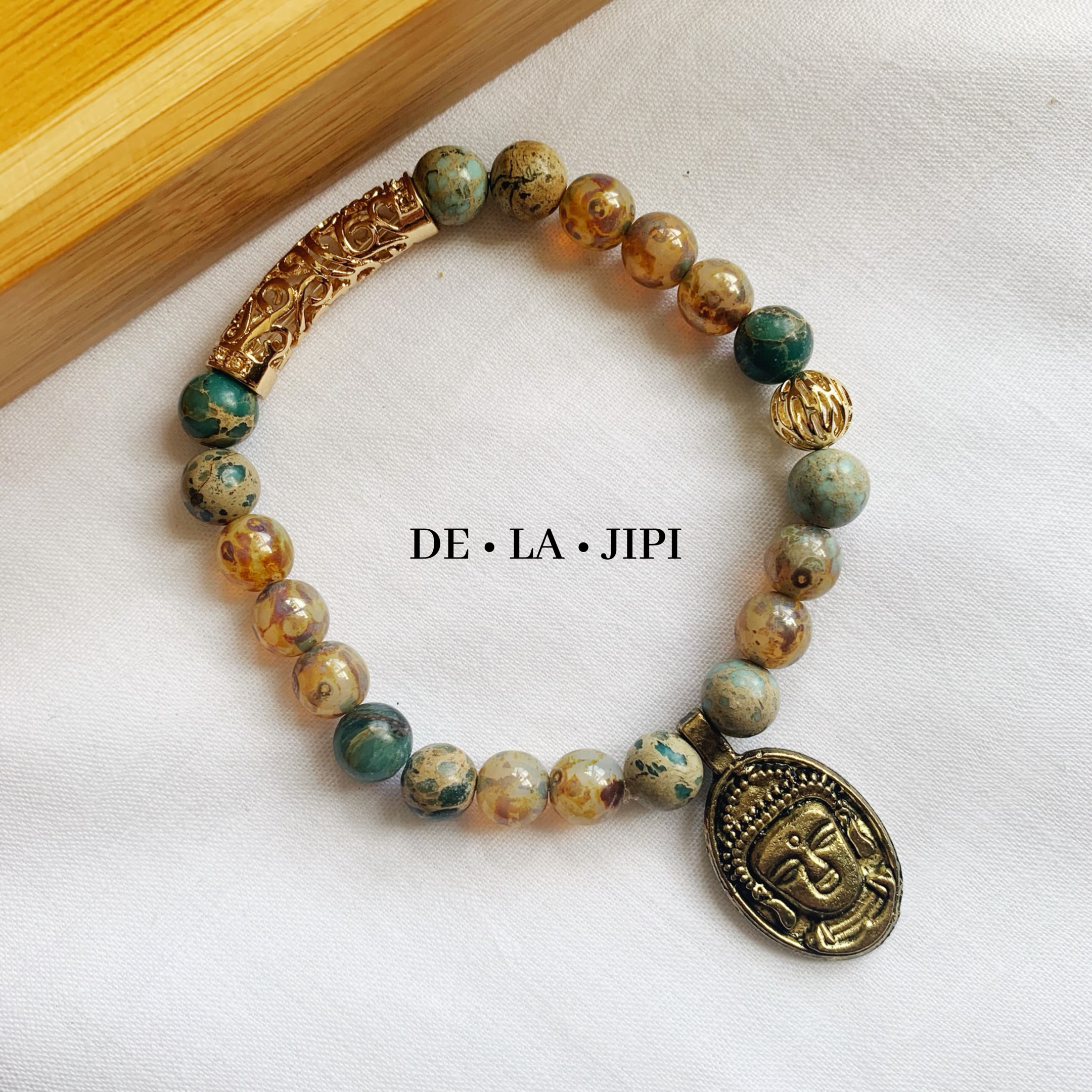 African Opal Buddha Bracelet
Size - Medium (Fits most comfortably)
Made with Imperial Jasper and African Opal healing beads. Accented with 14k gold filled spacer beads and brass Buddha charm.
Affirmation: I understand that my passion is a gift.
Read on to find out more about the gems and pendants used.
Buddha symbolizes the 'enlightened one' and represents the desire to fully understand life in the deepest way. It is said that Buddha statues can be seen sitting or standing, smiling or laughing, and with his hands in a number of different gestures. These postures and gestures all carry different symbolism and relate to different qualities embodied by the Buddha, including grace, balance, compassion, wisdom, determination and courage. The Buddha also symbolizes self-discipline and peace of mind while aiding us on our spiritual journey as well as providing a positive aura among us.
A stone of love, passion and desire, Opal intensifies emotional states and helps to release inhibitions. It is a calming, soothing purifying stone associated with the heart and throat chakras. It encourages emotional healing and activates and stabilizes the heart chakra as well as cultivates creativity, insight and inspiration. The blue variety of African Opal helps promote inner peace, alignment of the physical and light bodies and aids in emotional healing and clarity. Opal is also said to enhances cosmic consciousness and stimulate flashes of intuition and insight as well as being a protective stone for deep inner work, meditations, and lower world shamanic journeys.